Migration Stories, by Berlin-based bi'bak
This season I am talking to artists and thinkers about the art of listening.
In this episode, we talk about research-based artistic practice with two members of the bi'bak creative team who produced the exhibition, Bitter Things, Narratives and Memories of Transnational Families.
Malve Lippman is the co-founder and co-artistic director of bi'back, Malve was responsible for the exhibition design and along with bi'bak's co-founder and husband Can Sungu conceived of the project and together, they were responsible for the art direction.
Maike Suhr who is also with us today is an Editor and is responsible for Project Development at bi'bak as well as research and editing for Bitter Things.
In today's episode, we speak about the process of finding a story – how a series of conversations led to two years crossing Europe and many layers of legal and personal research to learn about a part of the migration story that has had little academic or media attention. While for a past generation their stories of family separation may have been buried, newer generations share their stories in songs and on YouTube with unpacking videos.
The exhibition is currently being shown at the Stadtlabor-Forum Historisches Museum Frankfurt, until April 2020. If you are unable to make the journey, you can check out the book that came out of the research, Bitter Things, at Archive Books.
We came to this subject because from time to time we talked to people and they said, 'In the past in my childhood, I grew up alone in Turkey and my parents went to Germany, first alone, without me to work. And then, later on, I was called back.' And we didn't know this. People don't talk [about this subject] so much about this issue because it's connected to shame or sometimes it comes with the accusation of the parents.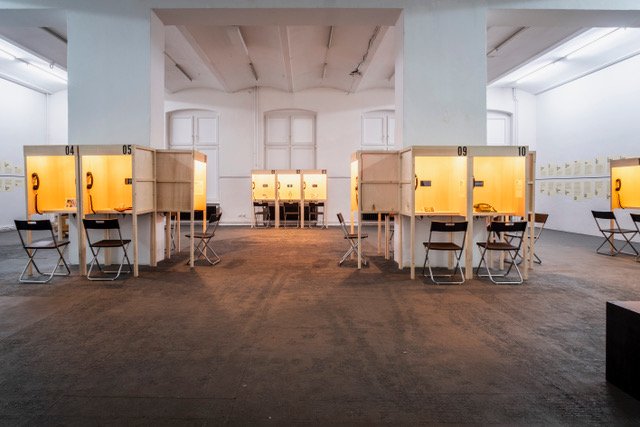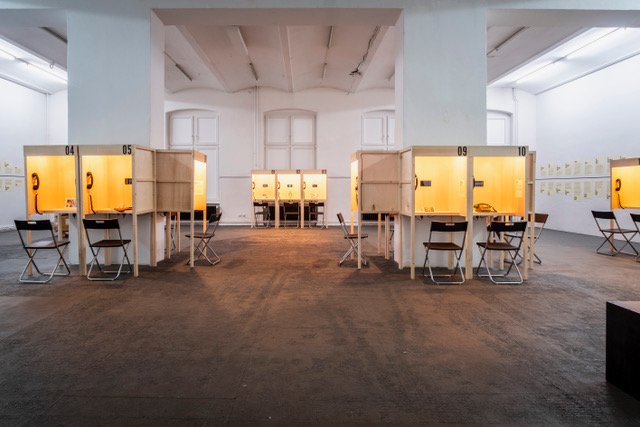 bi'bak (Turkish: have a look) is a project space based in Berlin, with a focus on transnational narratives, migration, global mobility and their aesthetic dimensions. bi'bak's programme examines diverse disciplines in art, academics, and community development, including film screenings, exhibitions, workshops as well as music events and culinary excursions.
In this interview:
Malve Lippmann studied at the State Academy of Fine Arts in Stuttgart and at the Institute for Art in Context at the Berlin University of the Arts (MA). She works as a freelance stage and costume designer in the field of opera, performance and drama. In other European countries, Russia and the USA, she was responsible for the design of various performance, art and theater projects. She leads workshops and courses, deals with participation strategies and looks for innovative forms of art education.
Since 2014 she leads the intercultural project space bi'bak in Berlin Wedding.
Maike Sehr, Project Development / Editor, bi'bak
Visit: bi-bak.de
Music Videos from the exhibition
In the exhibition, Bitter Things, Narratives and Memories of Transnational Families, a television screens a compilation of YouTube videos, songs referencing the experience of parents being separated from their children because of transnational labor practices. Below is a sampling including songs from the Philippines, Romania, and Ukraine.
Podcast: Play in new window | Download (47.1MB) | Embed
Subscribe: Apple Podcasts | RSS